SIGN UP TODAY AND RECEIVE YOUR FREE SUBSCRIPTION
THE
APARTMENT INFORMER™ provides information to help you build a more
secure future!
Request your FREE subscription today!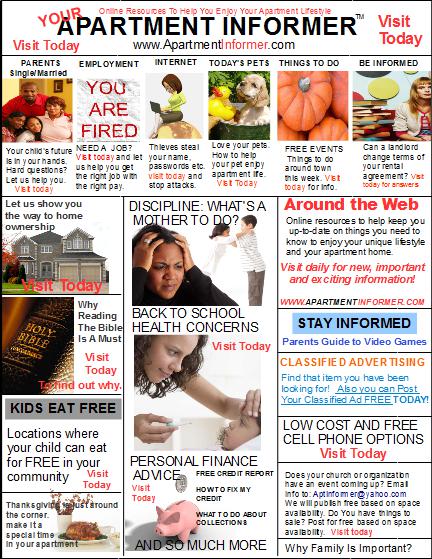 Living in an apartment community is unique and can be challenging. Why? Because
you are not the only one! Space is shared and personal values are different.
ApartmentInformer.com™ is designed to help all enjoy a very unique and fun way to live
!